Hello Cuties!
Today I've got a review of a new mascara for you. I've been testing this product a few weeks now. I got tempted to buy Lashcode because I had been searching for something more luxurious since this feature always goes hand in hand with the high quality. Also, I was looking for really long-lasting and precise make-up. My first top shelf mascara was Diorshow Iconic Overcurl which really put me down 🙁 How did Lashcode mascara featuring the set of caring substances and silicone brush serve me?
---
Lashcode mascara does really amazing first impression! I fell in love with its matte and very good-looking tube. For me, it resembles similarly minimalistic Le Volume De Chanel mascara because it also has got a plain and black packaging with nicely incorporated logo. Without any unnecessary decorations because the most profound effect is delivered by this matte finish. And I guess this is the very feature that makes Lashcode more appealing for me than Chanel mascara.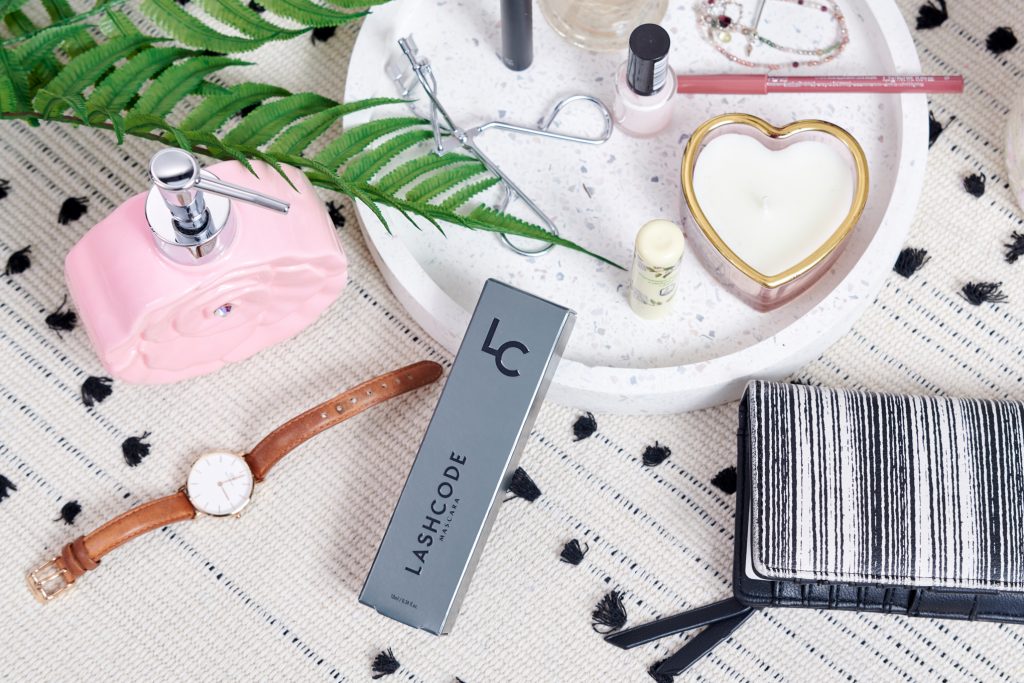 Anyway, what is the most essential here is located inside the packaging. Lashcode is the combination of a beautifying formula with a precise wand. The applicator is a silicone brush of just perfect, at least for me, size. It's neither too small, so it coats eyelashes fast, nor too big, so it reaches even the corners of the eyes without any problems. The formula is velvet, it coats every eyelash smoothly, is clump-free. I guess, this effect is owned to the appropriate density of the mascara and the silicone wand that separates eyelashes neatly.
S T U N N E R !
Here comes the fun fact! Lashcode is a mascara enriched with caring substances thanks to which it nourishes and strengthens eyelashes all day long. The product poses a kind of protection for eyelashes therefore, we can consider the cosmetic as a 2in1 product. What does work for the benefit of eyelashes? First and foremost, Lashcode is Baicapil which is a blend of vegetable extracts accelerating eyelash growth – Soy Shoot Extract, What Shoot Extract and Scutellaria Baicalensis Root Extract. Thanks to these ingredients combined with Vitamin E, Arginine and Panthenol, Lashcode moisturizes, regenerates, strengthens and smooths eyelashes. It makes daily make-up a fast road to long, elastic, thick and strong eyelashes.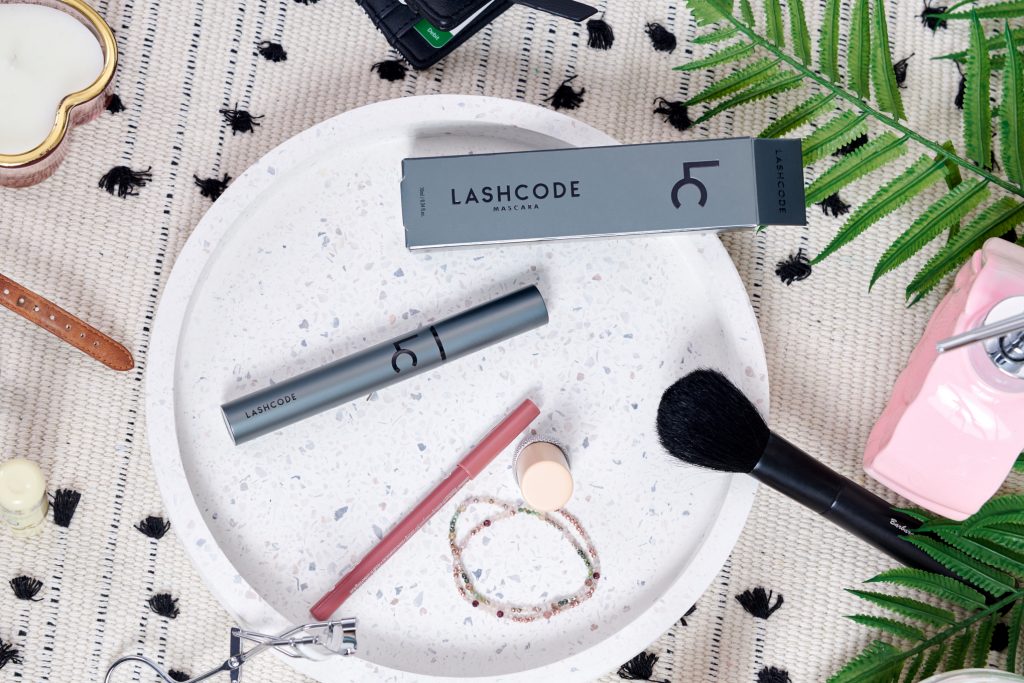 P r i c e. Is Lashcode expensive? I find it a very cost-attractive product since I know that it's the quality I pay for. This cost is really low if we take into consideration 6-month expiration date, revolutionary effects and the caring features of the mascara. In my opinion, it's way wiser to buy a product containing high class ingredients that provides maximal hold rather than spending money on regular mascaras.
LASHODE – MY EYELASHES BEFORE & AFTER
Before I bought Lashcode, I used to apply two mascaras. One of them was gifting my eyelashes with colour and made them thick at the root line, the other mascara, or rather it brush, separated my hair. Indeed, my eye make-up was mundane and rarely did I manage to obtain natural effect. My eyelashes were short and thin; they needed professional support.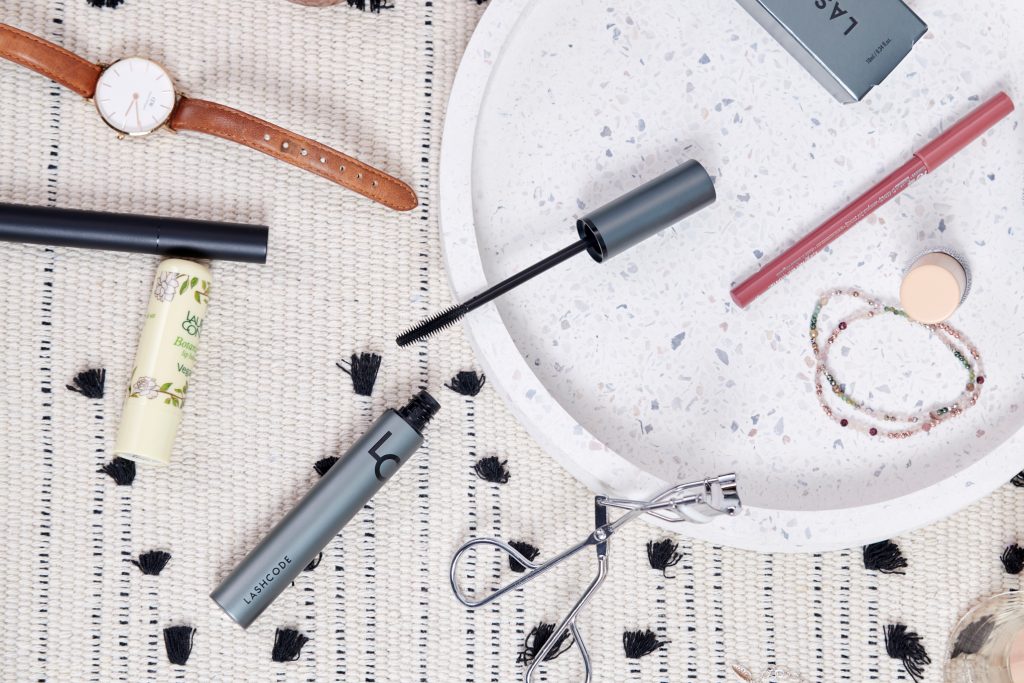 My eyelashes coated with Lashcode look perfect, finally! For me, it's a real revolution that I can do precise and astonishing make-up in a flashlight. Lashcode is a mascara which proves me that a good brush and precise formula are enough to make eyelashes separated, thickened and extended with just one coat. I guess, Lashcode knows what women need and simply offer it to them. Is this mascara long-lasting? Although it isn't a waterproof product, it holds on eyelashes the entire day, even when there is super-hot outside. Slowly I'm starting noticing that the mascara is improving condition of my eyelashes, which look better and better after make-up removal. Less of my eyelashes end up their life on cosmetic cotton pads and are shiny.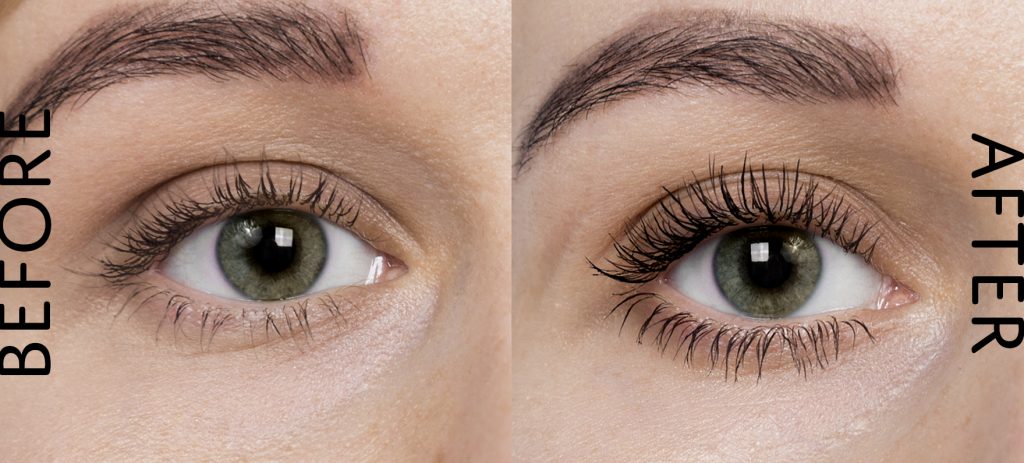 Give a try to Lashcode and brief me whether your make-up revolution also has ended up successfully! 😉
more information can be found on the official website – lashcode.co.uk