Is anyone here easily irritated? I mean… is your skin easily irritated? If the answer is positive, then you may consider your skin to be couperose-prone. How do I know? Because I've noticed that my skin is easily irritated and reddened too, which puts me in awkward situations. Once some people that I was on a course with thought that I was shy because I didn't talk much, but just sat there with my cheeks flushed. They didn't know that I'd just drunk hot tea that made my cheek reddened. Some other time a guy thought that he made me overawed, but that wasn't it 🙂
Luckily, that's the past because I've found the right product for me. Nanoil Anti-Redness Face Serum appeared to be ideal cosmetic for my couperose skin. It really works. Here's a short review for you.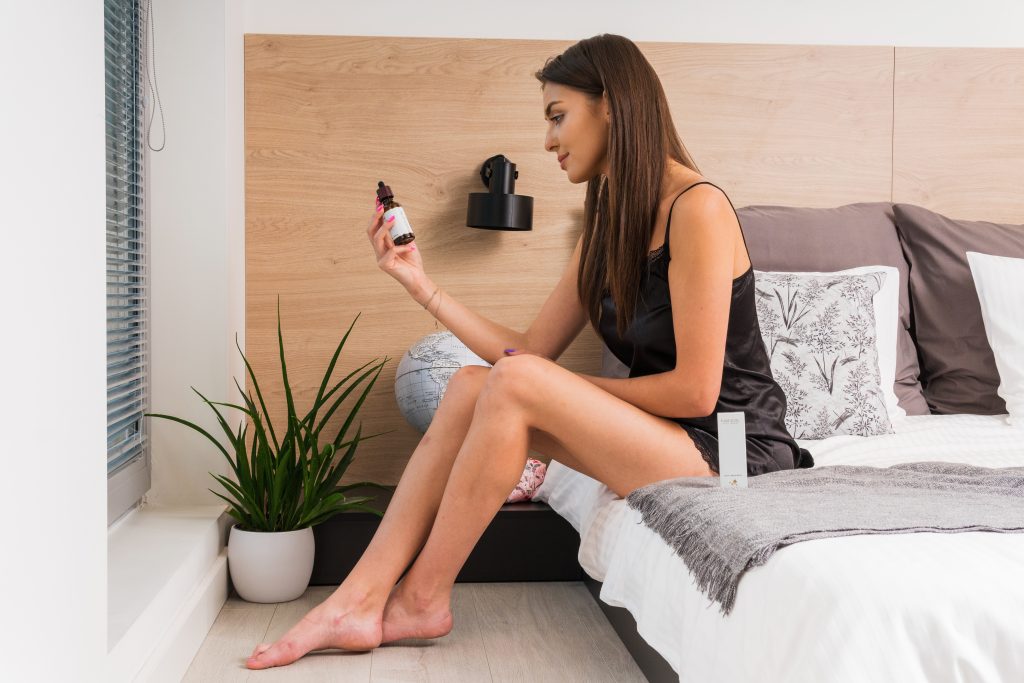 Couperose skin: redness, spider veins and problems
You know what… sometimes this skin concern was really frustrating. A glass of wine, hot tea or leaving an air-conditioned office in the summer was enough for my cheeks to turn red. Before every job interview – red face as if I had a high fever. Such a look didn't help me look trustworthy and steady. Add these nasty red capillaries, that is spider veins. Green concealer and high-coverage foundation didn't work at all. Okay, they covered everything up but only for approximately an hour. That's why I was so desperate to find some treatment or product that would help me say goodbye to this problem. I wanted to find something that would free me from spider veins and redness. I knew that a cream or face toner isn't enough because they don't penetrate deeply enough to repair the capillaries. I assumed that a face serum is the care product I should go for. And after doing my own research, I chose Nanoil Anti-Redness Face Serum.
Nanoil and its absolutely amazing face serum for redness and spider veins
Buying Nanoil Anti-Redness Face Serum was like hitting the jackpot. Why did I buy it in the first place? Well, it's the formula. It's made up of many plant extracts which are recognized as highly effective in solving all problems typical of couperose skin and weak capillaries. This face serum has a few tasks to handle: soothe skin, erase redness, protect skin in all conditions, reduce and later eliminate the problem of spider veins. What I also like about this product is that apart from targeting the common couperose skin problems, it also improves the appearance of skin. It refines skin's texture, delays ageing and moisturizes. Stunner!
Let me give you the list of the plant extracts because I know that many of you like analyzing INCI. So, in Nanoil Anti-Redness Face Serum you can find:
Linden tree extract – deals with inflammation, soothes, strengthens the walls of blood vessels
Cypress cone extract – targets broken capillaries, deals with bacteria
Chestnut bark extract – reduces redness by constricting dilated blood vessels
Boerhavia Diffusa (Punanava) root extract – refines skin's texture, reduces wrinkles
Impressive, right? That's true but the effects of the treatment are even more impressive. Just look.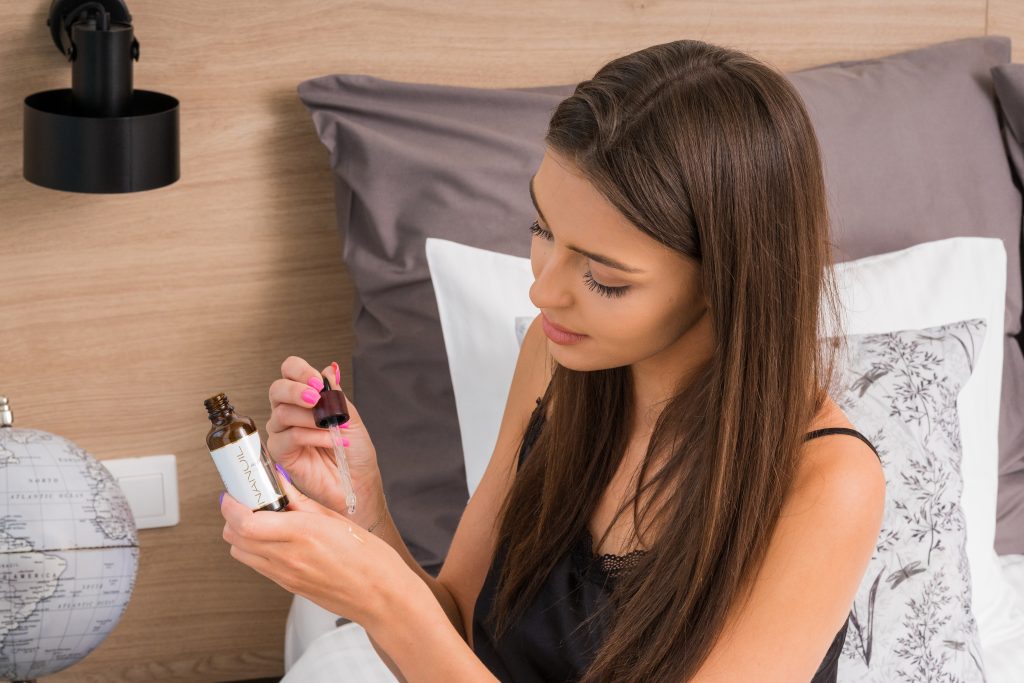 Nanoil for couperose skin: The effects I noticed on my skin
SINGLE APPLICATION When I applied Nanoil Anti-Redness Face Serum for the first time, it made my skin smooth, soft and moisturized. I felt an instant relief that lasted for the entire day.
REGULAR USE After applying the serum on a regular basis, I noticed that my capillaries were finally kept at bay. They don't show through the skin so the problem of spider veins doesn't bother me anymore. What I like about this product most is that I can drink hot tea and my cheeks aren't flushed! Leaving or entering air-conditioned offices doesn't make my cheeks red either.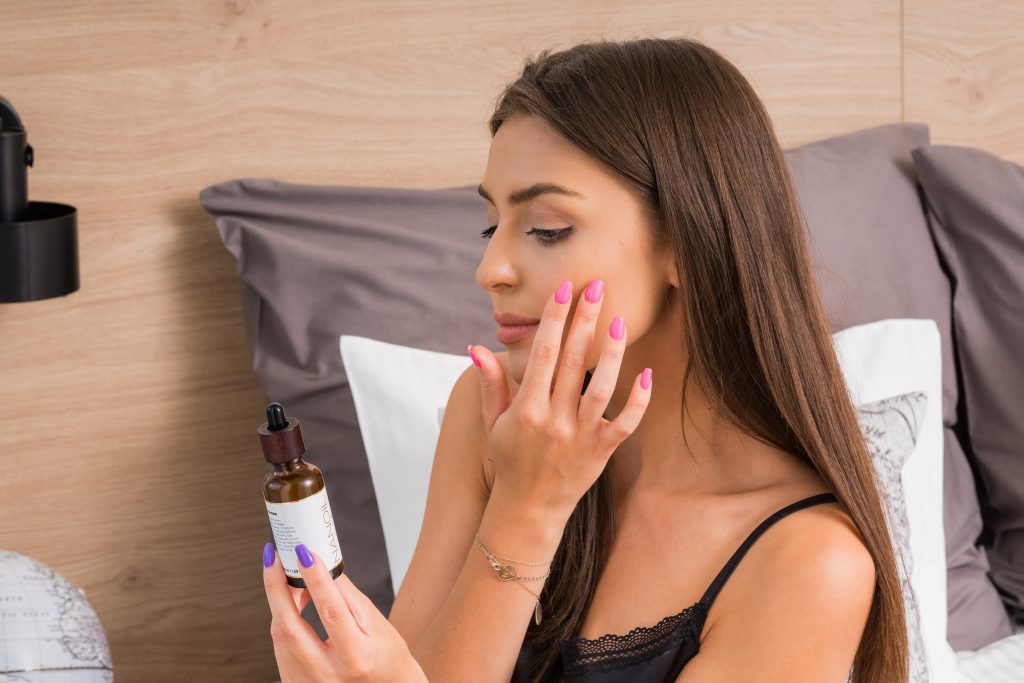 To sum up, let me tell you once again that I'm highly satisfied with the results. It seems that Nanoil Anti-Redness Face Serum has nothing but benefits, at least for my moody skin.
If you would like to give it a try, you can just order it from the official website – nanoil.co.uk.
Do you have the same problem with flushed cheeks? How do you deal with this?