Hey guys!
I'd love you to read my review of a beauty oil which has hit the big time on Instagram and TikTok, and is winning more and more happy customers every day. You might have heard about Nanoil Castor Oil. Many say it's the only castor oil on the market that's worthwhile. Do I also think it's brilliant?
Nanoil Castor Oil in a nutshell
SIZE: 50 ml
PACKAGING: elegant dark glass bottle
PRICE: low price for high quality
TEXTURE: light and smooth oil, not as thick as most oils
SCENT: characteristic for castor oil
STORE: nanoil.us/oils
Effect of Nanoil castor oil
Castor oil has been known and used for ages. It's been one of the most popular natural cosmetics, and a remedy for many conditions. These days it's mostly loved for its benefits for beauty. Castor oil is a foolproof oil for hair enhancement and faster hair growth, plus has a beneficial effect on brows and lashes, and helps hydrate and revive the skin.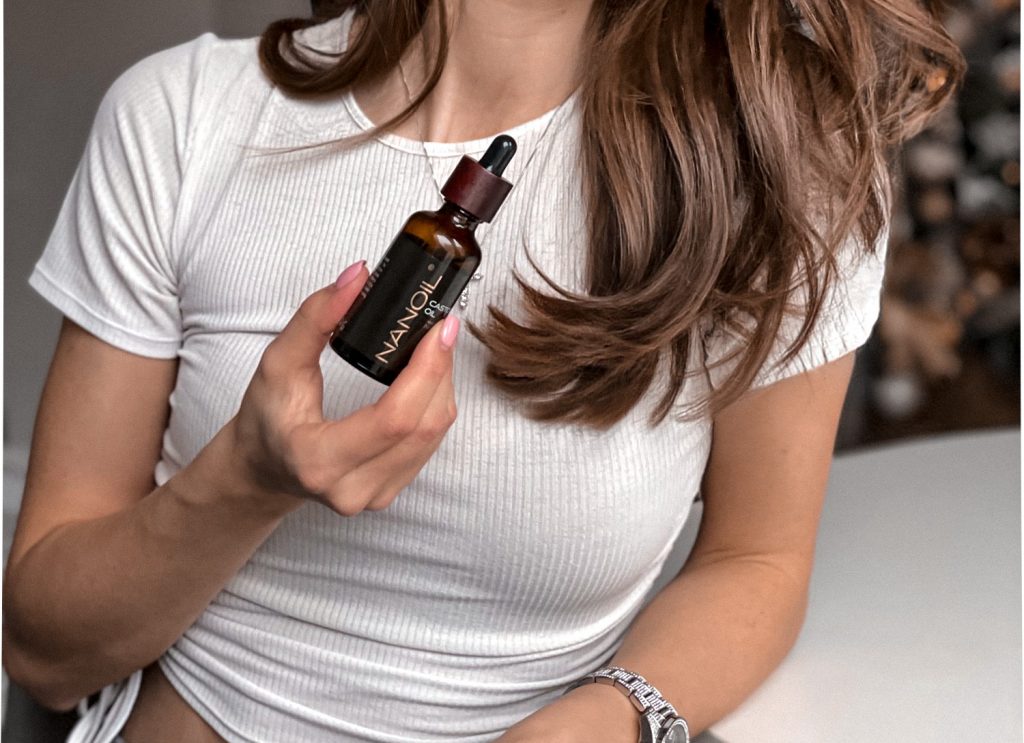 Uses for Nanoil Castor Oil
Castor oil on hair
It strengthens the hair from the follicles to the tips and definitely is the strongest oil – it stimulates hair growth and stops hair loss because it's rich in unique ricinoleic acid, proteins and vitamins. It's an unusual formula with ingredients that can't be found in any other oil.
Castor oil on face skin
You can use it directly on the face skin as a deeply-conditioning serum. Dab 2 or 3 drops, patting it gently. Nanoil Castor Oil is a light oil that goes well with all skin types. What's great, it is brilliant for removing make-up and oil cleansing (OCM). Many girls treat it as a face cream which is one of its most popular uses. It's amazing for dry, mature or acne-prone skin.
Castor oil on brows and lashes
Because brows and lashes – just like hair – are made from keratin, therefore, Nanoil Castor Oil is a popular natural enhancer for lash and brow care. When it's used on a regular basis, it helps regrow and thicken lashes and brows, slightly darkening them.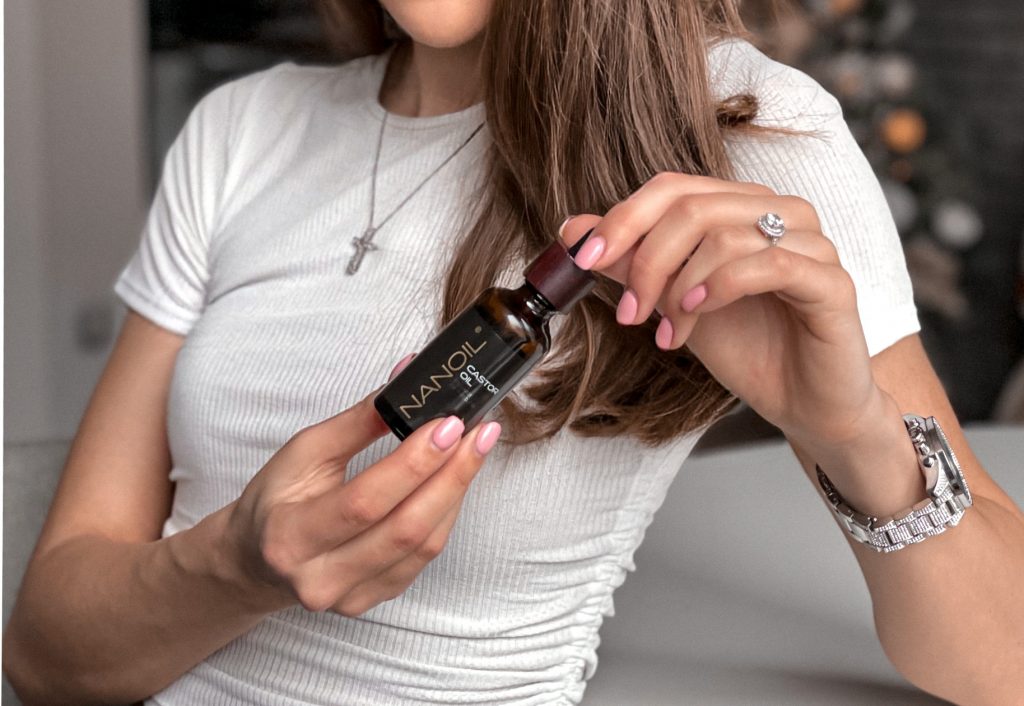 Is Nanoil Castor Oil good value for money?
It's heaven for my hair, brows and face skin! It makes imperfections on my face fade, and strengthens my tresses, stopping them from falling out in excess. They're now stronger, less tangled, smoother and free from frizz. I also spotted they stay fresh for longer. Nanoil is a light castor oil and it's easily applied all over the hair or skin. It works great, feels smooth and lasts long. I highly recommend it!