Today I'm reviewing an absolute must-have that I came across some time ago. It's NANOIL ARGAN OIL. Nanoil is my fave beauty brand which keeps me amazed selling only top quality products. I knew I wouldn't be disappointed with a new one. I love using Nanoil Argan Oil and I'm happy to share all I know about it. Enjoy reading!
Nanoil Argan Oil – what makes it special?
Cosmetic oils from NANOIL have the most valuable ingredients – each drop is the essence of the plant that the oil is derived from. Argan trees are called trees of life and their nuts are used for pressing of the precious oil. What makes argan oil from Nanoil different and unique? It is eco-friendly, organic, unrefined and cold-pressed. We can be sure of that because it's confirmed by the Ecocert label – given only to top quality products. I'm sure my skin, hair and nails are well taken care of.
Argan oil can be used in many different ways and it works for everyone. It is multitasking so it acts as many different products so we can save some money. Nanoil Argan Oil is extremely efficient. How long it will last you and how you're gonna use it is totally up to you. I finally found a beauty product that lives up to all of my expectations and I'm happy to share the results.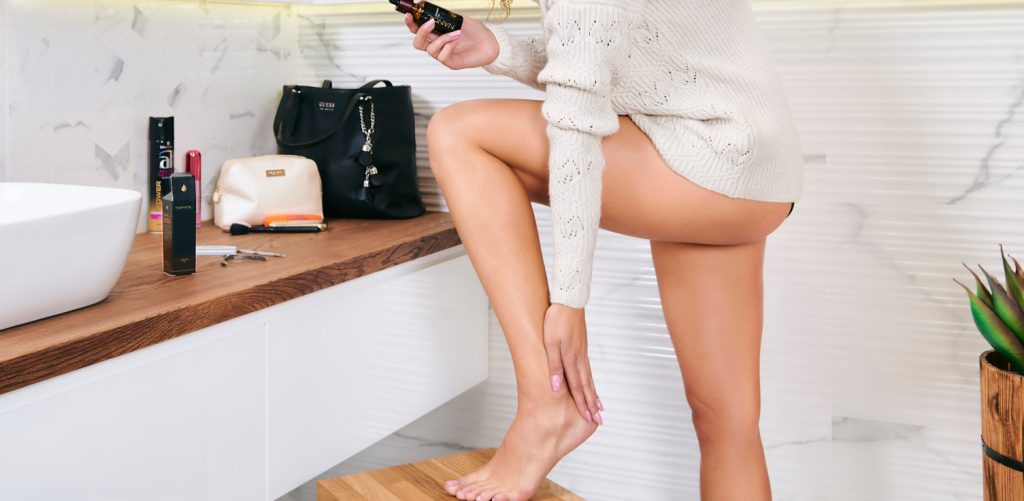 Ingredients in Nanoil Argan Oil
It is amazing because it contains all that's necessary for proper functioning of skin, hair and nails. Among others, it's rich in:
omega-6 linoleic acid,
omega-9 oleic acid,
high concentration of vitamin E,
carotenes,
squalane,
butyrospermol,
other active ingredients.
It is a rich source of essential fatty acids which makes it a perfect cosmetic for everyone. I use it on the body, face, hair and nails – they got better quickly. The bottle has a dropper so application is very simple. What do I use it for? Let me share all the details.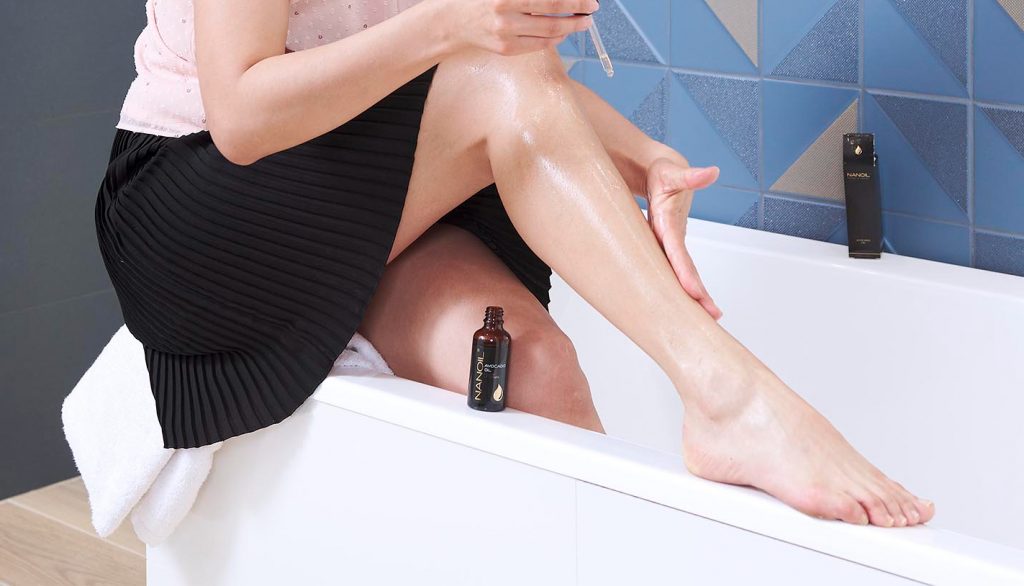 HAIR OIL TREATMENT
I use Nanoil Argan Oil on my hair regularly – it makes my hair shine and stops the scalp from getting dry. It is also a natural sunblock and heat protectant so I always apply it before blow-drying, flat-ironing or curling. I've got colored hair which wasn't in the best shape. Regular hair oil treatment keeps ends from splitting and restores healthy shine.
ANTI-CELLULITE OIL
I've been using Nanoil Argan Oil for body massage for a few weeks now and my skin's looking much better. Orange peel and stretch marks are less visible. This oil has a strong repairing and firming effect so it leaves the skin supple and soft. It can also be used before and after sunbathing to repair the epidermis. It also lessens conditions such as eczema or atopic dermatitis.
FACE CARE
Nanoil Argan Oil is perfect for daily face care. I use it as a night serum and wake up with a fresh and radiant face. It keeps the skin under the eyes young, and delays the appearance of wrinkles. If you like, add it to a day or night cream for better effects.
NAIL REPAIR
I slightly heat the oil up and soak my hands in it. I do it a few times a week. It is the best treatment for damaged hands and nails. Mine are finally strong and nourished, and I stopped hiding them! They look nice, taken care of and are resistant to the damaging effect of external conditions.
Will you give Nanoil Argan Oil a try? I'm sure you will! This wonderful oil won't go unnoticed. You can order it online with home delivery. Do it as fast as possible before it's sold out! Bye bye!